***Please note that TweakCulture has moved! Please click here to view this post on the new server***
Every day I read a number of car blogs from around the world, most of which focus on the Japanese tuning world (but not all). It seems that every day this car is being featured on at least one blog, and with good reason – it looks amazing! This Datsun 240z was built by Yuta Akaishi in San Jose, California, and since MotorMavens posted some super hot photos recently – I figured I would post them on this blog to direct my readers to an excellent feature! Click here to read the full feature @ MotorMavens.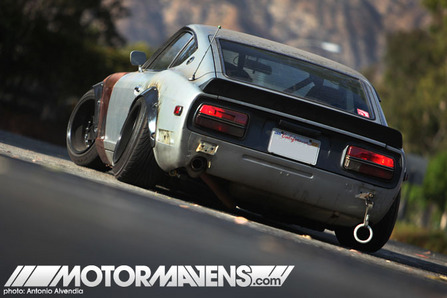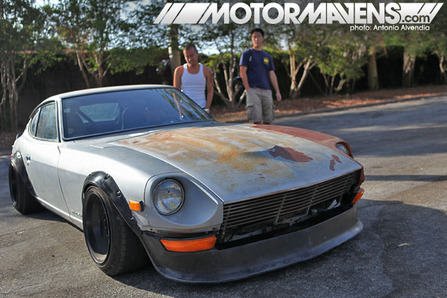 Once you have read the feature on MotorMavens, head over to Yuki's blog (Titled "Oh, You speak English?") to keep up to date on this build by clicking here.